How was gene therapy for red-green color blindness able to work in adult monkeys?
Because the new dimension of red-green color vision was closely timed with the appearance of expression of the new visual pigment transgene, we conclude that neural rewiring was not associated with the change in color vision. Rather, the new visual pigment took advantage of pre-existing visual circuitry and altered its spectral response characteristics to automatically give rise to a new dimension of color.
What is the neural circuitry for color vision? Hundreds of years of color vision and color matching experiments have established that the four main hue percepts (blue, yellow, red, and green) involve contributions from all three cone types, short- (S), middle- (M), and long- (L) wavelength-sensitive. Theories of color vision have focused on cell types recorded physiologically in the retina and LGN with S vs. (L+M) and L vs. M signatures. As a result, textbooks have attributed blue-yellow and red-green perceptions to the respective cells containing these signals. Importantly it must be emphasized the physiology of these cell types do not match the spectral characteristics of human perception. It is possible hue perception is based on cells in the retina matching the spectral signatures of human color vision.
In understanding color vision it helps to first consider reduced systems with fewer cone types and fewer percepts. In dichromatic animals, retinas are composed of either S- and M-cones (protanope) or S- and L-cones (deuteranope) as shown in the figure below. When behaviorally tested these animals demonstrate the ability to discriminate blues and yellows, whereas greens and reds are indistinguishable from gray.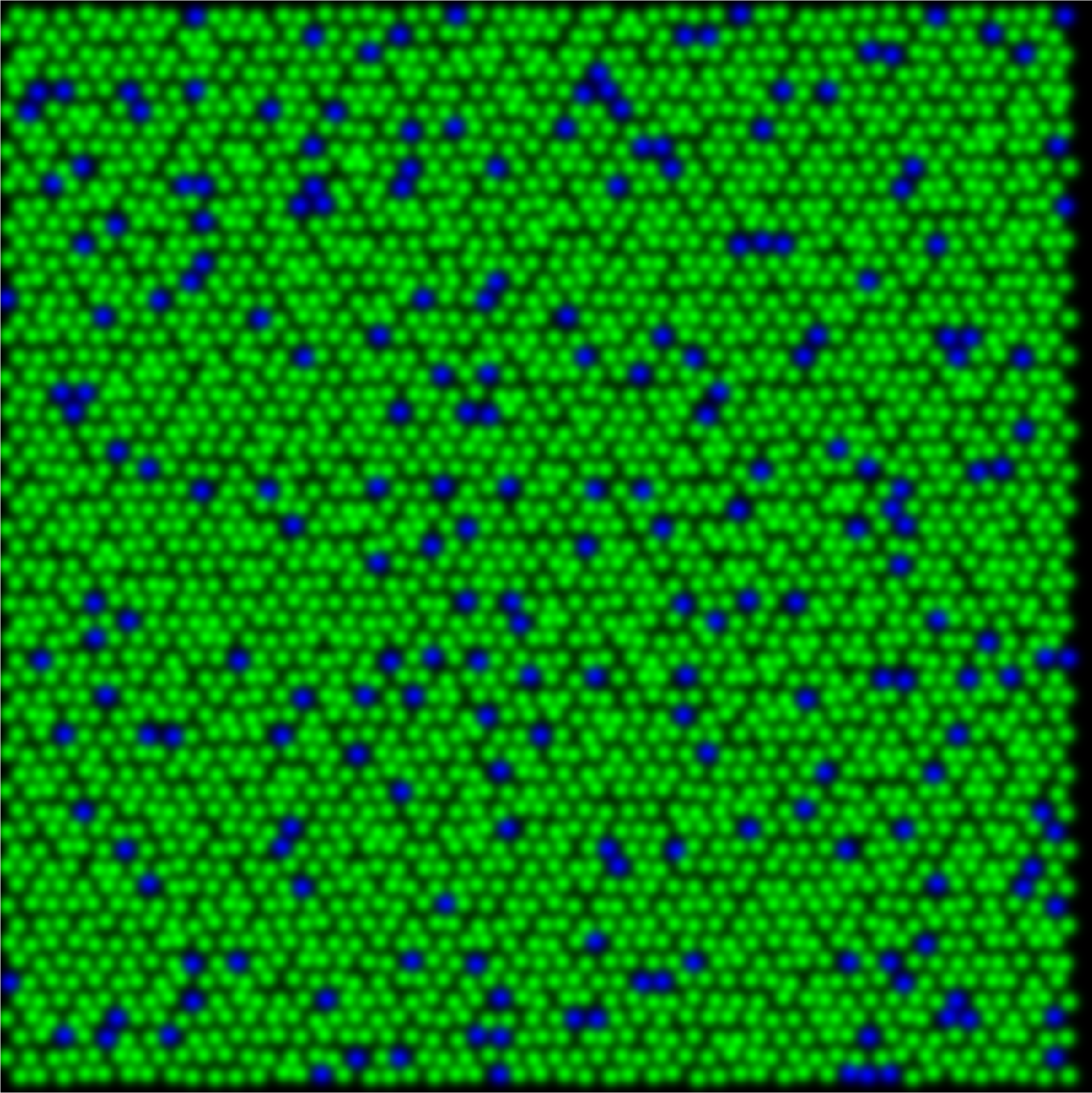 protanope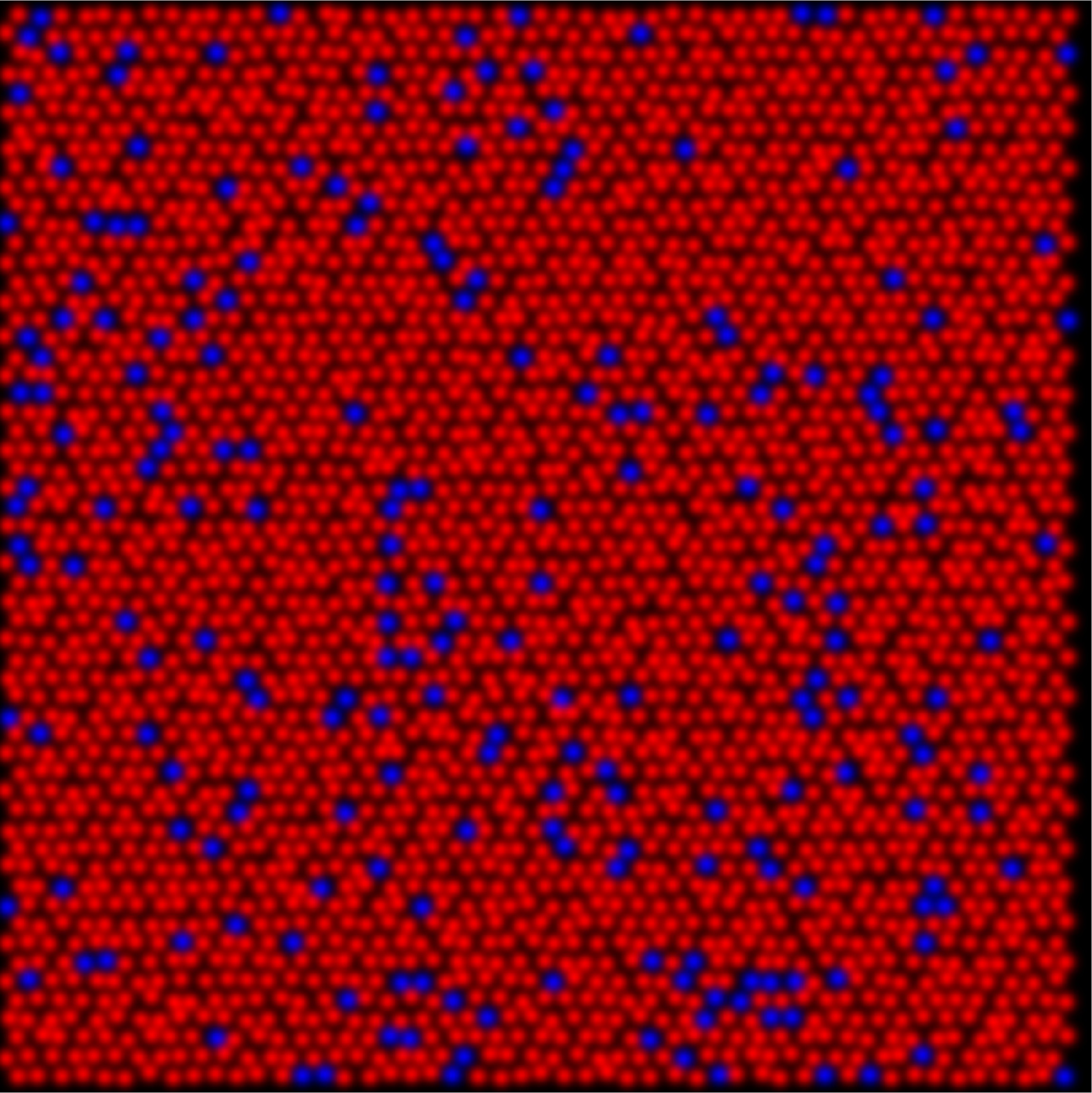 deuteranope
The relative percentage of S-cones when compared to the total number of cones retina remains similar across mammals, at around 5-7% of the whole. This creates a unique sampling mosaic that is conserved across many species, in which chromatic information is available only from the M vs. S (or L vs. S) receptive fields. For example, the dichromatic squirrel monkeys only had M and S cones. Their M vs. M center-surround receptive fields carry only light-dark edge information. Therefore, color signals leaving the dichromatic retina are carried down two pathways, those with S-cone centers and those with M cone centers with S-cone inputs to the surround.
In the gene therapy experiment the pre-treated retinas contained only S- and M-cones. By adding a third class of cone the existing M center vs. S surround circuitry was split into two pathways; an M vs. (S+L) and an L vs. (S+M) thus creating new, uncorrelated, activity patterns leaving the retina. Receptive fields that do not have S cone inputs do not contribute to hue perception in dichromats. If the cells in trichromats without S cone input do not contribute to hue perception, then it is not necessary to propose that an entire visual pathway that was previously dedicated to spatial vision was converted to a new purpose of color vision. Gaining a new dimension of color vision becomes a simple matter of splitting the preexisting blue-yellow pathway into two systems, one for blue-yellow and a second for red-green color vision.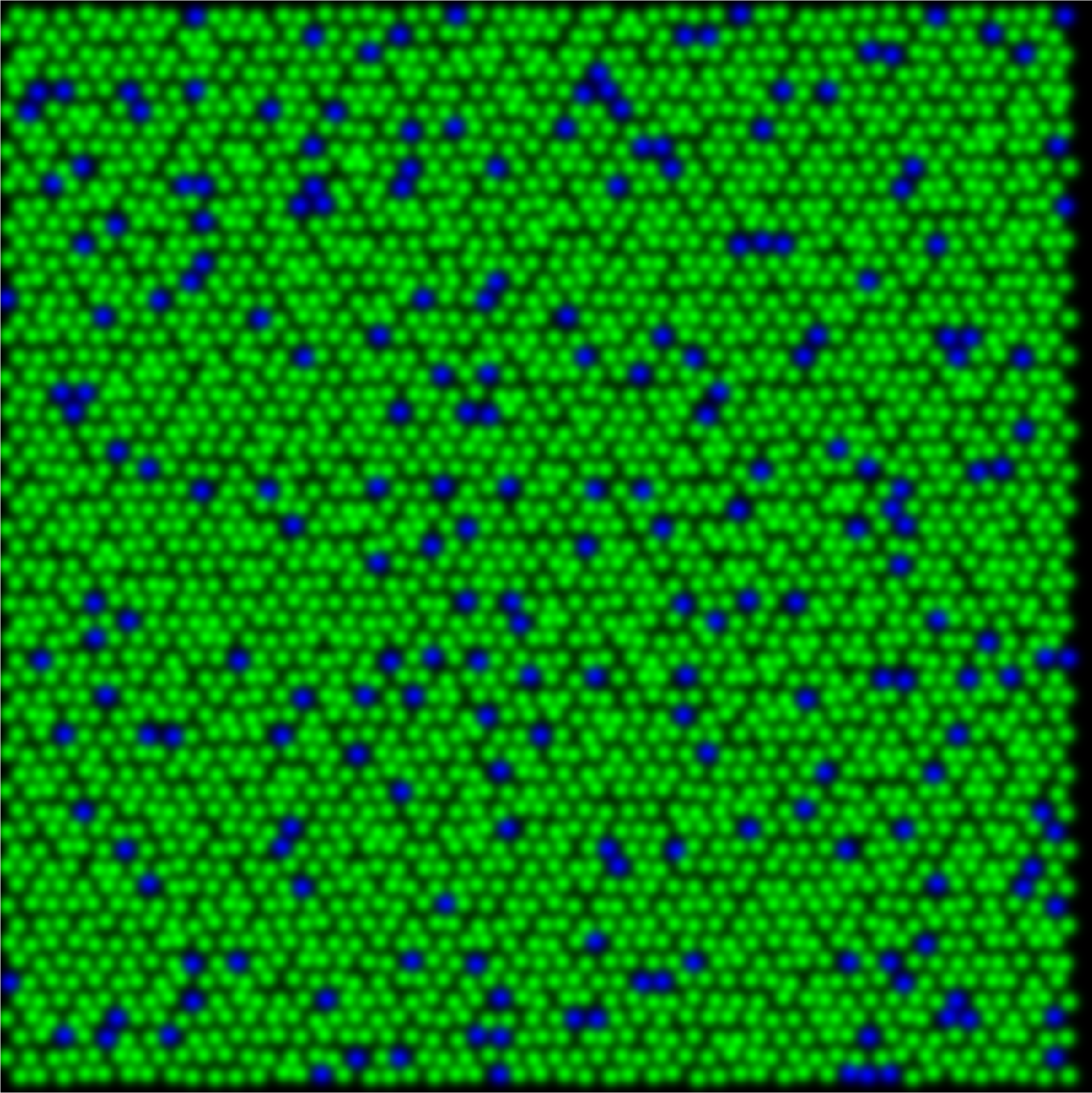 untreated protanope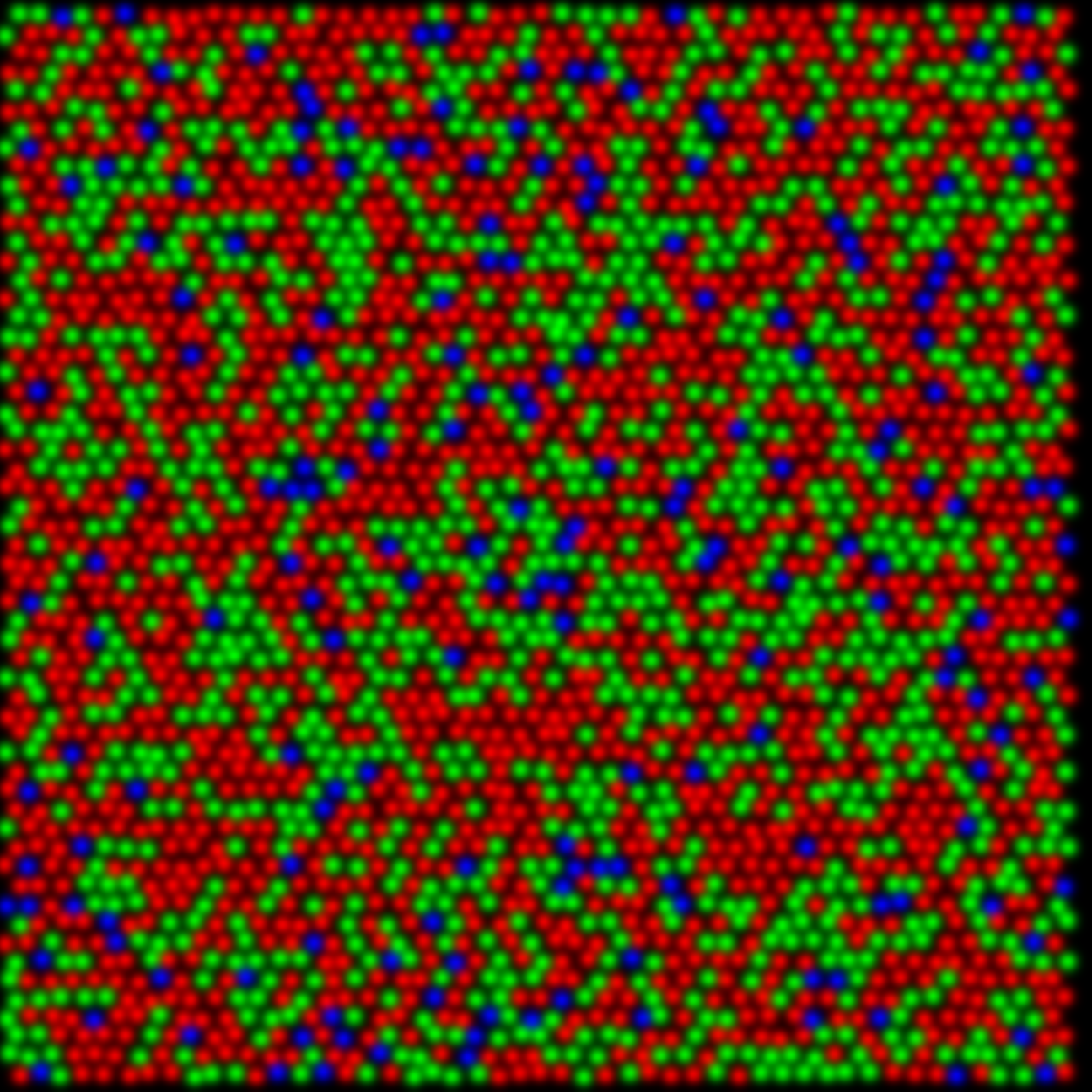 trichromatic as a result of gene therapy
By applying these basic rules, we have constructed a flash based circuit demonstration which can be found here. Please follow the link and play around with the circuit. Instructions are on the left to perform a virtual version of the gene therapy project. Also available is a pdf of the circuits described here. Click on the picture below to begin downloading.